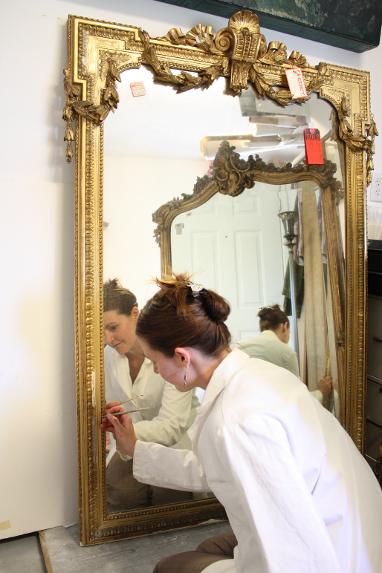 1850s Italian gold leaf frame restoration in progress. Mirror reflection contains 1750s French gold leaf frame seen after restoration.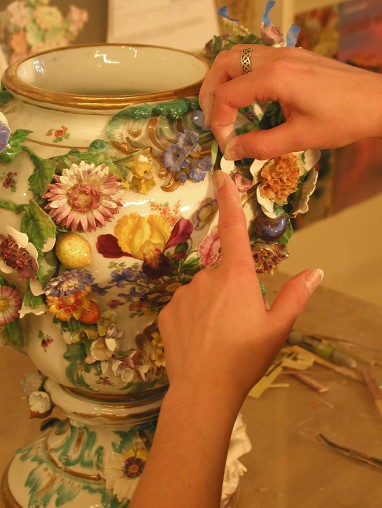 18th c. Meissen, Germany porcelain restoration process. Photograph courtesy of Ramon Deslauriers.
Array Art Conservation, LLC was established in February 2009 by owner & sole proprietor Amber Ray Anderson. A Washington state native, Anderson received her Bachelors of Fine Arts from Cornish college of the Arts in 2002, as well as her Completion of Chemistry sequence certificate from North Seattle Community College in 2008. During Anderson's undergraduate studies at Cornish she held a work study position at Eastlake Galleries as assistant Objects Conservator from 2000 – 2002, moving into the position of Head Objects Conservator from 2002 – 2009 until Eastlake Galleries closed after 45 years of business.
Array Art Conservation is committed to providing quality art restoration, conservation, & preservation services locally, regionally, & nationally for private collectors, galleries, antiques dealers, & businesses alike. Believing in the importance of preserving cultural property it is the mission of Array Art Conservation to make restoration services available & affordable to the public by offering an array of options & treatment plans to better suit the needs of the artwork as well as the owner.